5 Essential Things All Dining Room Must-have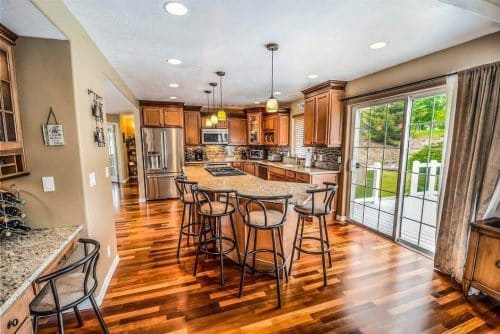 Dining rooms are doubtlessly multi-functional spaces. It is where we sometimes work, have some family meetings, and of course eat. So when you are thinking of designing or sprucing up your dining area, it is vital to fully understand how you spend your time there and what you want to accomplish in the area.
Thus, ensure that you provide all or (if not possible) some of the must-have items in your dining area. No matter the size, style, or budget you have, these essential items will be your lifesaver.
For a little help, listed below are some essential things all dining room needs. Thus, worry not because we have got you covered!
The Lighting
Fortunately, there are plenty of choices when it comes to the lighting for the dining room. From pendants, chandeliers, floor lamps, or sconces, there is truly a lighting source suitable for your dining area. Plus they come in many designs from the newest ones to traditional pieces.
But that's not all. You can even place fancy candles during special occasions like anniversaries or birthdays. However, whatever light source you select, ensure that it includes a dimmer switch. With a dimmer switch, you can easily modify the volume of the light you need.
As a special tip, if you love to hang a chandelier, then keep in mind that it should have at least 34 inches space between the dining table. As such, you can make sure that everyone in the house will not whack their heads when sitting or getting up.
Furthermore, if you often work at your dining area, then you may want to consider placing task lighting. It will help you work easily and highlight all the things you need for work.
A Console Table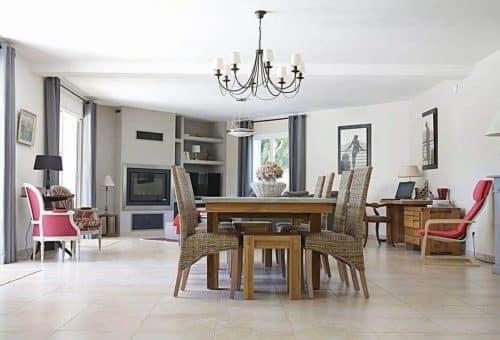 Do not wait for the time that your dining table is full of things. No matter how big and spacious it is, you will always be in need of a room for some extra things. With that said, a well-placed console table is a superb place for the extra dish of food.
But when left unused, you can show and flaunt some household plants or your cherished dishes. Furthermore, you can make use of a console table to create a home bar of your own. Display fancy glassware and bottles, and arrange them on different racks.
With that, you can easily access and clean things much easier. Furniture such as a console table is truly an essential piece of every dining room. It looks aesthetically good and serves many functions or purposes.
Family Pictures
Hanging family pictures in the dining room is not a bad idea at all. If you love to take pictures or photos of your family, then think about magnifying some of them and use them as a wall decoration in your dining area.
Consider printing your family pictures in black and white. It is an excellent way to make these photos more neat and professional. Family photography always brings appeal and beauty to space. It also makes a room more inviting and intimate.
By hanging family pictures in the dining room, instead of fancy artworks, you make your entire family feel more comfortable and feel more at home. Customizing this space brings you and your family members closer and tight-knit.
Mirror, Mirror on the Wall
If your dining area feels narrow and cramped, and you want to feel or make it look spacious, then a beautiful mirror is perfect for you. Mirrors instantly add light and depth into space, deceiving your eyes to perceive that your space looks bigger and spacious.
However, before you even place a mirror, move it around every wall so that you can choose a perfect view to reflect. Invest for a good piece because mirrors are one of the things that never go out of style. But if you are not sure of what kind of mirror you should choose, then think about having round ones.
Tablecloth or Table Linens
A dining table feels and looks fancier when decorated with an attractive tablecloth. Also, plates look more inviting and enticing over these table linens. Thus, table linens are yet another must-have item for every dining room.
This beautiful clothing garment somewhat conveys the theme of the whole room and provides a pop of color and conserves the health of your dining table. So when buying for one, always examine its design, color, texture, price, maintenance requirements, and usage requirements.
Takeaway
Of course, all dining areas requires a table and several chairs. However, do not condense yourself with these things because there are still a lot of stuff that you can incorporate into your dining room to create a comfortable and cozy dining space.
You can follow the above list of must-have items to make sure that your dining room is complete with things that are very useful. From lighting to tablecloths, make sure that you will only purchase high-quality products to save money and time. You can easily but these things in any online store like Deal Wiki.  
Please follow and like us: