Home Sweet Home Office: 5 Essential Things Every Home Office Must Have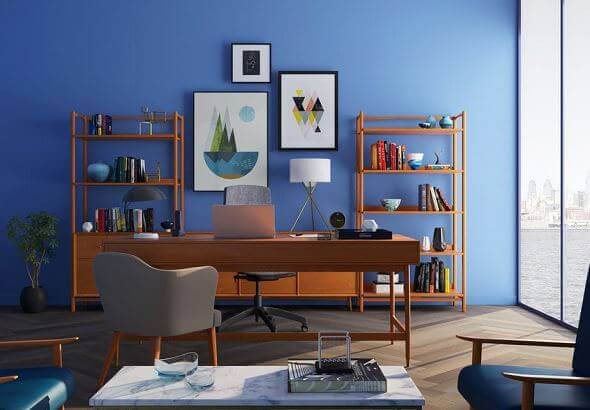 Nowadays, more and more people prefer to work at home because it is much more comfortable and accessible. However, if you do not have all the proper things for your home office, it can have a damaging and disadvantageous effect on your efficiency and productivity, even your happiness and health.
Of course, no home office is identical. But whatever your set up will be, there are accessories, furniture, and gadgets that can help you create a more functional and productive space. To know more, check the list below.
Desk and Chair
If you're going to be allocating much of your time doing lots of computer work, then you should, and you must invest for a high-quality chair that you can of course afford. Go for ergonomic chairs, because they are set to appeal to your body, your home office, and the job you do there.
You can shop for ergonomic chairs in any online store like BlackMango. But regardless of the type of office chair you choose, ensure that you modify it correctly. With that said, you should position the chair in a slightly reclined manner.
Furthermore, opt for a desk that accustoms to different heights. Meaning, you can switch from standing to sitting at whatever time you would like all throughout the day. These desks are available in any home and office supply establishment, or if possible, you can make a desk of your own.
File Folders
Apparently, you will most likely go through a couple of filing schemes before you can identify the one that will work with your working style and routine. With that said, consider getting filing folders so that you can keep all your job paperless.
However, be sure to make copies of important documents such as agreements, receipts, etc. File folders do not have to be extravagant and decorative since you will be changing the labels on the folders regularly.
Monitor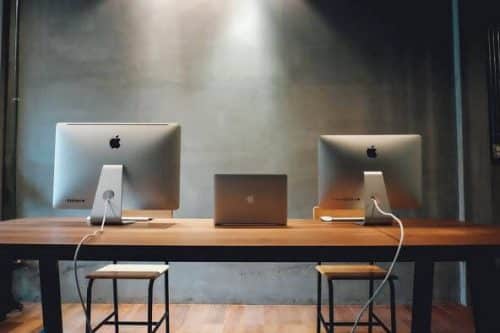 Either you use a desktop or a laptop, you will most likely going to want to have a good-sized, high-quality display monitor to improve work efficiency and productivity. Aside from work productivity, a great monitor is also better for you back, shoulders, and neck.
Depending on your workload, you might want to consider having dual monitors. But of course, there are plenty of choices in the market. If you are not literate enough in technology, it is easy to get mixed up with screen types, sizes, resolution, and other specifications.
If that is the case, try getting bits of advice from people who know much about this field. Or you can opt to read any reviews about a specific model on the internet.
Some Arts, Plants, and Fragrance
If you wish to have a stimulating and inspiring home office, think about adding some plants, wall arts, or even essential oils to spread fragrance or scents in your office. These catalysts can help you work creatively, productively, efficiently, and will lessen your stress. They also add interest to your workplace.
Lighting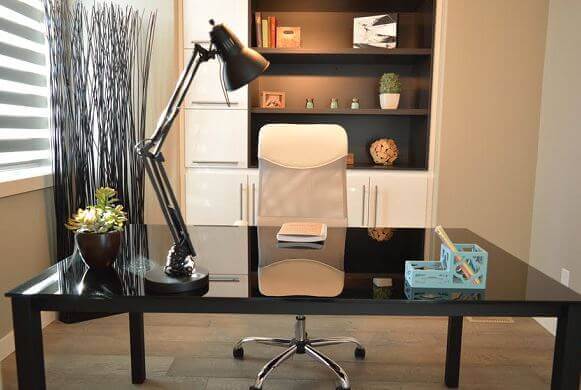 Good lighting has a pivotal role in illuminating each room of the house, especially in areas such as the kitchen and the home office. Or in spaces where functionality is important than the visual looks.
A dark and gloomy home office can be distressing and depressing, can highly affect your current mood, and can ruin or detriment your vision over time. A simple solution is to let more natural light in your office.
However, if it is not possible to usher more natural light in your home office, then consider installing a fusion of task and general lighting in your home office. Be sure only to buy the best quality lighting fixtures because they will be more important for cloudy days or late nights.
Takeaway
Working from home is stimulating since it gives you the chance to work with absolute comfort and efficiency. However, if your home office lacks all the essential things, you will never reach your full productivity.
Luckily, there are simple ways to make to make your home office a productive workplace. Make use of the list above to get a well-balanced but simplified list of what you truly need in your home office.
Please follow and like us: