How to Make your Couch more Comfortable
I heard so many people on the social medias asking this question: "How to make your couch more comfortable?" He is our answer: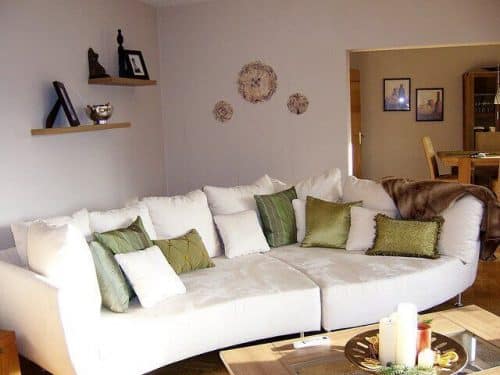 Ouch! Is that clunky couch so uncomfortable you can't stand looking at it? It would be nice if money grew on trees and we could all buy new couches, but that isn't the case. Here are some things you can do to your couch to significantly make it more comfortable.
First try adding some fluff to those fluff-less cushions. In most cases this remedy makes a huge difference to a couch.
Another thing you can try is adding some festive and comfortable throw pillows. Here are some recommendations for throw pillows you can use:
You can really use whatever pillows you want just make sure they are comfortable for you. If you have a throw pillow you really like, but it's lost its comfort you could replace/add more fluff.
One other thing you can do to make your couch cozier is to add a comfortable throw blanket. This can either be one that's large enough to cover the entire couch, like a couch cover, or it can be large enough size to just cover the cushioning. If you're looking for some sofa slip covers here are some to consider:
Ballard sofa covers
Quilted sofa covers
Soft Jersey slip covers (personal recommendation)
Your couch should be feeling extra comfortable and you did it without having to spend a fortune on a new sofa. Now you can have a relaxing evening as you dive into a good movie from the comfort of your couch.