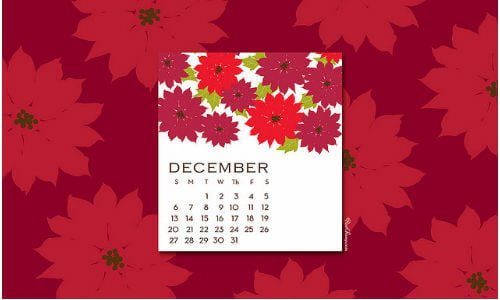 As the Mayan calendar comes to a close, what better way to kick off the upcoming months with a brand spankin' new DIY calendar? Call me old fashioned for my interest in calendars, but after not finding a calendar I liked and needing an actual pin board for important notes, I decided to make my own. Make a date to create a personalized giant wall year calendar
to keep yourself organized or to give as a crafty gift.
What you'll need:
Canvas
Ribbon tape
Pins
Hot glue
Canvas paint (optional)
What to do:
Canvas sizes may vary depending on what you'd like to incorporate into your calendar. I used a 16" x 20" sized canvas and painted a nice creamy color from a watercolor palette set as the backdrop.
Next, I evenly spaced out my ribbon tape ( I placed 4 pieces of ribbons across the canvas making 5 rows and 6 pieces of ribbon going down to make a total of 7 columns). You can use measuring tape for equal spacing between each ribbon, however eye balling each measurement works just as well.
Once you have each ribbon spaced out accordingly, use your pins to hold down each square where your ribbons intersect. For embellishment, I used pins with pearls attached to the ends which enhanced the final product greatly.
When you flip the canvas around, you may find sharp edges from the pins as they've been poked through. You can trim the excess pieces off with pliers and hot glue each pin to secure it in place. Hot glue each piece from behind the canvas to avoid globs of dried glue as part of the actual calendar itself.
You can also embellish your large wall calendar with scrapbook paper, feathers, beads, and anything that comes to mind! DIY calendars are a quick and easy way to pass time each month and not to mention, they make the most heartfelt gift. How can the perfect calendar be hard to find when it's right under your nose, just one craft away?!