Crafts are for everyone to enjoy. It's amazing what you can craft with recycled goods and materials around your home! Each one of this week's features are full of amazing, entertaining, and heartfelt crafts perfect for anyone of any age. With the arrival of summer, enjoy your downtime with unlimited fun and learning with these super quick crafts. These crafts are great ideas for summertime arts and crafts. Show your kids how to use their imaginations with these easy-to-do tutorials!
Meadowbrook is the first place I remember living as a little girl.  The name sparks happy memories of my childhood which include my mother teaching me to embroider at 5 years of age, my aunt teaching me to cross stitch at 9, and learning to quilt at 18.  Meadowbrook the blog is a place for me to share my love of all things handmade, whether it be knit, crocheted, cross stitched, embroidered, or quilted.  The more I share my projects with others the more inspired I am in my creative endeavors.  Please join me at Meadowbrook. – Kristen
I started my blog, Janet's Joy, to share my craft of scrapbooking. It is very aptly named since this craft definitely gives me joy. On my blog you will find scrapbook pages, cards and some altered art that I have created for all my design team duties. You can find links to these sites on my blog where you can also find my tutorials and step by step instructions. You will find me every day creating in my scraproom in Ontario, Canada. It has really become an obsession for me and of course brings me "joy". I hope that you will stop by and say hello – Janet
Hi there, my name is Chari and I like to make bright and happy cards. You will find my creations are typically cute and fun and have a whimsical style. I like incorporating cute images, fun sentiments and bright colors. I enjoy sharing projects that will hopefully brighten someone's day. My favorite part of crafting is trying new things, learning how to look at my supplies in a different way and being inspired by others. I started my blog in December 2010 as an outlet for my creativity away from my everyday job, and since then I have made many friends and joined some wonderful design teams. – Chari
Zack's Nana's Creative Imagination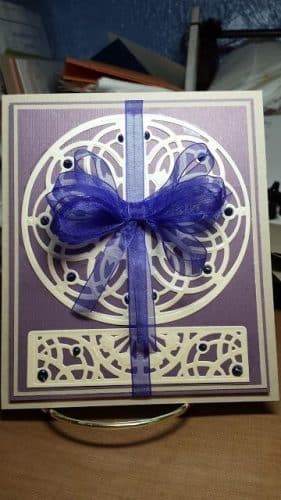 My blog is one of my creative outlets. I like to include posts about cards I've made and new techniques I am trying out. I also like to feature posts about my life, from my family to my friends to a good book I've read or even a new recipe I've tried. I speak of where I am from and where I live. My hope is that through my blog I can inspire someone, even if it is just one person. – Betty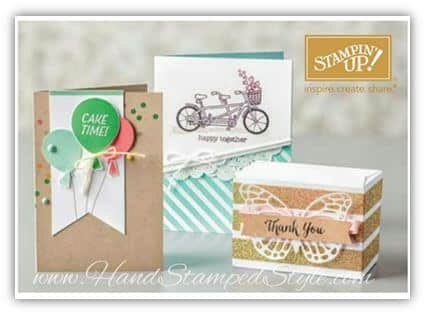 Howdy! I am Erin Gonzales, and I LOVE paper crafting! I have a passion for card making and scrapbooking and a NEW fondness for digital crafting as well! I share many of my creations on my little blog for all to enjoy.  I have been crafting with paper since 2007 and love to help others find their happiness in paper crafting. It is one of my happiest moments when someone tries paper crafting for the first time and is bitten by the crafting bug. I hope that you find a bit of inspiration by visiting my blog and join me in the art of paper and digital crafting. – Erin
My name is Marelle Taylor and I've been papercrafting for over 15 years. I've been a Stampin' Up! demonstrator for the past six of those, a community that I love being part of. I started my blog, thINKspot, as a way to share my papercraft creations with the world. I'd love you to stop by, and I hope my creations inspire you to create and share your own work. Happy stamping! – Marelle
With all these amazing craft tutorials, all your crafting can get carried away with all the necessary tools, accessories and embellishments you may have to complete your projects. A canvas craft duffle
will help keep your tools in place whether you're stationed at home or plan to travel and share your wonderful craft ideas with others. We hope you've found inspiration with these one-of-a-kind craft designs. Till next time, happy crafting!