How to make your own bead necklaces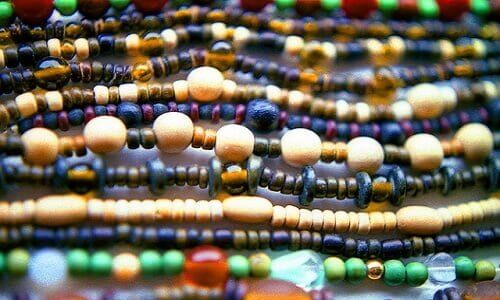 Necklace ideas – A hand-made necklace can be a much more memorable gift than a ready-made one. You can make your own beaded necklace instead of spending money on those pricey neck pieces available in the market. Here are some items you will need to make a stunning necklace at home:
Assorted wooden and plastic beads
Flexible beading wires
Scissors
Measuring tape
Crimp beads
Clasps
Once you have collected this stuff from an online store, you can start making some nice necklaces. Here are some steps which will help you do that.
Pick beads that are elegant and affordable. You can get wooden, metal or plastic beads from an online crafts store. Check out some very pretty flower shaped dark wood bead
 packets online. Unique and feminine, these beads can help you create a one of a kind necklace. Don't forget to check out the 10mm dark brown flower shaped wood beads available at GoodyBeads online.
Determine the length of your necklace and cut the beading wire accordingly
Take your beading wire and cut out the required length out of it. You can do this correctly once you have determined the size of your necklace. Make sure you cut out a little extra wire out of the beading wire roll.
Slide the crimping bead in the beading wire
Firstly, slide a tiny regular bead into the beading wire. Afterwards, slide the crimping bead. Last but not the least, slide another tiny bead.
Equip the beading wire with a clasp
Place one end of the clasp after the crimp bead and make a loop with the beading wire. Now, place the end of the beading wire through the clasp section and the bead-crimp-bead combo. You can use crimping tool or chain nose pliers to crimp the bead in place.
Think of a design and lay all the beads accordingly on a flat surface
Think of a good beading design and create the same on a flat but sift surface. You can lay your design on a couch seat. You can also use a bead board for this.
Put the beads into the beading wire
Once you are satisfied with the design, you can put the beads into the beading wire.
Crimp the second end of the wire
Crimp the beading wire's second end and make sure you leave some space for the beads to move.