Best Craft Ideas of the Web No. 16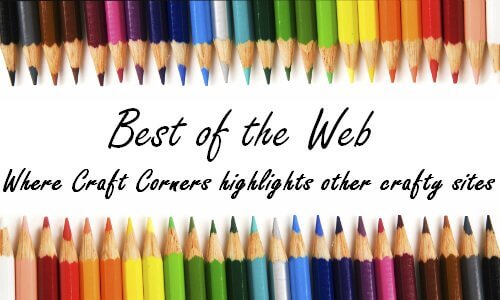 Best Craft Ideas Of the month N. 16 :
There's no better feeling than the feeling you get when you've made something yourself. This week's lineup features a wide range of expert crafters in scrapbooking, photography, card designs, paper crafts and other craft related projects! Regardless of your crafting niche, you'll surely find inspiration with every single one of these craft-a-holics. The best part about it all is that the projects are easy enough to execute and cute enough to use!
Lo and Read (Everybody needs hobbies)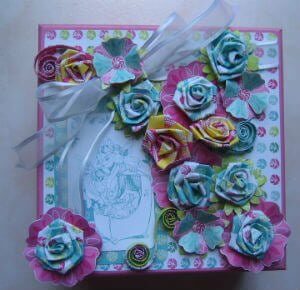 The LO and Read blog  is where I share my hobbies. It is mostly about paper crafts, plus a few commentaries on books I have read thrown in for good measure. I am a traditional scrapbooker and my style is fun & playful. I enjoy using bright colors, mixing patterned papers, vacation layouts, decorating boxes, multi-photo layouts, working with sketches, and making cards from scraps. You will see a bit of everything if you browse my blog. I have a few tutorials too, including the one for the folded roses on the box above (https://loandread.blogspot.com/2010/08/folded-rose-tutorial.html). I hope you get a chance to stop by and say Hi! – Patchi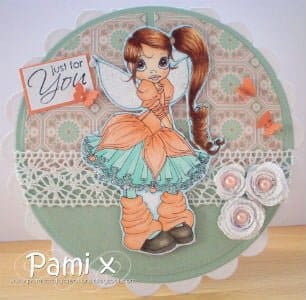 Hi, my name is Pam and my blog is called Pami's Crafty Creations.  I started my blog almost 3 years ago, wow, it has flown by!  I mostly make cards and some altered items and my blog showcases my work, good and bad!  My blog is a journey of my papercraft addiction really and its amazing to see how I have changed along the way.  I am learning all the time and I love visiting other blogs for inspiration, there is so much out there.  Hopefully I can pass on some inspiration to others too! – Pami x
Hand made by Fiona McCarthy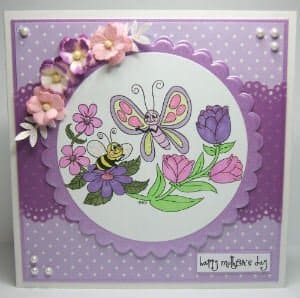 I have been crafting and cardmaking for the past 4 years or so and have been blogging for just over 2 years. I live in Ireland, and as far as I am aware there are not too many crafters near me. So blogging is a great way to share my creations and meet lots of other lovely crafters and be inspired by their fabulous work. Please pop on over to my blog as I am always delighted to make some more friends! – Fiona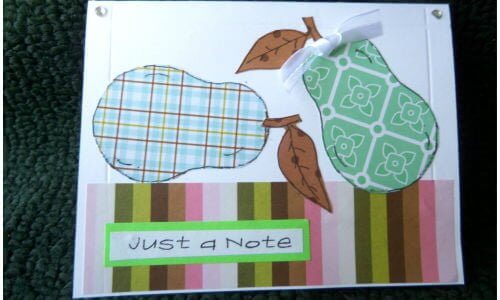 Diane's Digital Designs  is a site where I post my digital stamps for hand crafted cards, scrapbook pages, or other craft projects.  Digital stamps are simple to use [check out my site for my tutorial on my very first post or YOUTUBE], requires no physical storage, can be re-sized to fix any project, and colored as desired.  My digital designs are also free to all the visititors and followers of my site.  I post a new digital design  every week with lots of sample projects to inspire the hand crafter. I also do commissions for card sets or individual cards with colors and designs made to order.  Stop by to get hooked on digital stamps! – Diane
swissgirlDesigns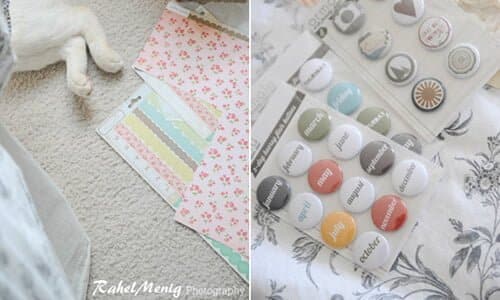 swissgirlDesigns is my little piece of the Internet. It is filled with stories of my life and tons of craft-related projects, mainly scrapbooking and photography (https://rahelmenigphotography.com/). My style is very bright and feminine with that unexpected punch of bold color. You should check it out to see what I'm talking about.
About two years ago my love for stamping became a new direction, when I started to design, manufacture and sell my own clear stamp collections on Etsy (https://www.etsy.com/shop/swissgirlDesigns)! They go under the name 'swissgirlDesigns' and I am super excited to announce that a new collection is soon to be released on the blog.
I'd love for you to come over and say hello.
xoxo, Rahel ♥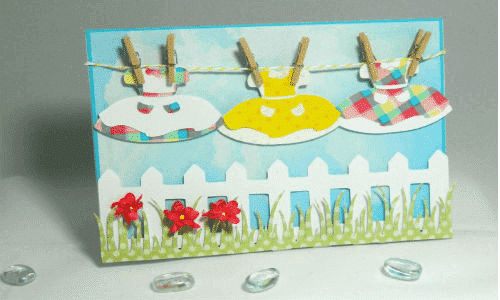 1CardCreator is where I share my passion for making greeting cards.  I do my best to share new tips or techniques I have learned along the way.  Sometimes I share how to make home made designer paper, or maybe how to make a pop up card. I love giving handmade cards and I love making a few extras to share with my friends.  But most of all I love connecting with bloggers all over the world and discovering their passions, I hope to meet some of you through my blog. – Diane
Crafty Hazelnuts Christmas Challenge
I started 'My Crafty Outlook' blog (https://craftyhazelnut.blogspot.com/) just over five years ago. I love papercrafting, mainly making cards, but I also do a bit of scrapbooking, altered notebooks etc. This blog is a record of what I've been making. I enjoy entering various craft challenges which helps keep me motivated and encourages me to try new techniques etc. so most of my blogposts refer readers to links to other crafting sites where they can find further inspiration.

I make a lot of cards and sell some to raise money for charity. Therefore I need to make a lot of Christmas cards, so for the past few years I've made them throughout the year. To encourage others to do this I started my Christmas challenge bloghttps://craftyhazelnutschristmaschallenge.blogspot.com/ at the beginning of last year. This has developed into a successful venture – I now have enough sponsorship to give a prize every week to a randomly selected winner. I've recently created a page on Facebook( https://www.facebook.com/craftyhazelnutschristmaschallenge) which is beginning to gain interest. – Hazel
So what do you think? With all these ideas, the inspiration is just bursting out of my computer screen! But when it comes to crafting, I'm sure we all have our difficulties when it comes to staying organized. Desktop file boxes decorative are a great way to stay organized amidst all the crafting chaos! Sort and arrange all your supplies into different categories to make locating items easier. Till next time, happy crafting everyone!