This week's Craft Corners Best of the Web is jam packed full of amazing crafters. This week we have bloggers that come from all different backgrounds, and post about all sorts of different things. We have an art and illustration blog, a blog about furniture design, scrapbooking albums,  quilting, and fabric dyeing. Each of these blogs is a blast to look through and before you know it, you will have spent hours getting lost in them! Just click on the blog titles to get the the blogs, and find some great crafting ideas!
My blog has become a kind of documentation of my entire art career. I began this blog my junior year of art school and it's been a labor of love ever since. It tells the story of everything I've been through art-wise (and otherwise) and feels like the little "house" that holds my Etsy shop, portfolio, and so on. I post my paintings, sketchbook drawings, and photos of my travels and findings. In addition to posting my own art, I like to keep a running log of all the things that inspire me – vintage clothes, old authors and actresses, animals, beautiful pictures, and Boston. It's led me to some amazing friendships. -Amanda
Here at 551 East we believe that furniture helps make a house a home. It gives a place to gather, to build memories, to listen and to live. We take furniture that is no longer wanted, and transform it into something beautiful for your home. -Julia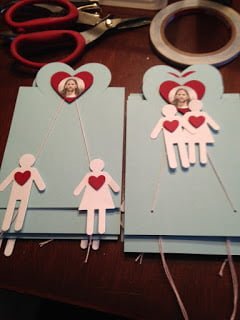 Dream, Create and Share…where dreamin' up ideas, creating fun projects and sharing them with you is the goal. I mostly create scrapbooking mini albums, but am not limited to just albums. Sometimes I share free tutorials but you can also purchase PDF tutorials on the projects I do. -Tammy
Count it *all* Joy!!! is my space to blog about quilting and crafting, with a very healthy dose of life tossed in for good measure.  Especially now that grandbabies are in the picture!  I love quilting and the joy it gives me and I enjoy sharing the processes, tools, fabrics and ideas that I have.  Being a full-time RVer adds to the spice and craziness of it all.  I am blessed beyond measure and try to share that in my (semi) daily journaling. -Denise
Alamosa Quilter is my little corner of the internet where I share things I am working on and things I find interesting. Occasionally I share a recipe or some family happenings, but mainly it is about quilting and sewing. I make both traditional quilts and art quilts and enjoy both hand and machine quilting. I try to make and donate one charity quilt per month and share links to and tutorials of good charity quilt patterns. I also love bags and have a growing collection of bags I have made as well as patterns of bags I'd like to make.  -Lynn
If you are a parent who crafts, you probably have already learned that your little ones like to craft as well. Since they probably don't have as many supplies as you do, you can consider getting them an art caddy to hold all their things. They are the perfect size for kids and are perfect for organizing paint supplies, yarn, or anything else your little crafter may need!