Fun ways to upgrade your cabinets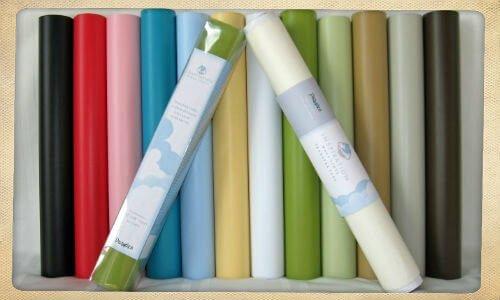 If you're wondering how you can spruce up your cabinets in a few simple easy steps, then look no further. All you really need are a few supplies and you can not only make your cabinets look nicer, but upgrade the appearance and functionality of it as well. Read on for what you can do to improve your home.
Very recently my dad requested that I spruce up some of the cabinets inside his kitchen. And a very easy way to do that is to lay down some vinyl on the bottom of the cabinets. The huge benefit of doing this to your cabinet is it's significantly easier to clean and it'll completely give your cabinets a make-over. Just follow these easy steps and you'll be off and running in no time.
Things you'll need
Scissors or cutting razor
Adhesive vinyl roll
Measuring tape
Pen/permanent marker
Cardboard/paper bag
What to do:
First you'll need a template to work off of. Empty out all the cabinets you'd like to apply the vinyl roll on and take a piece of cardboard or paper bag and trace along the edges of the cabinet on your template. This will not only let you know how big the area is, but give you a space to work with before you start cutting the vinyl.
Once you have your template, roll out the vinyl roll and lay against your template. Trace the outside of the roll using a pen or permanent marker on the vinyl. You can use measuring tape to make sure that your lines are straight. Once you have your traced vinyl roll, you can now cut it out.
Use your scissors or razor blade to cut out the piece of the vinyl. After your vinyl has been cut, simply lay it down in your cabinets, or adhere it to the bottom surface and voila! You have your own cabinet liner.
Another easy trick to updating your cabinets is to get some gray floor tile
 use the same trick and place those down on the inside of your cabinets too. There are a dozen different ways that you can change the appearance of not only your cabinets but your entire kitchen. What are some fun ways that you upgrade your home?