Tips and tricks for having professional quality art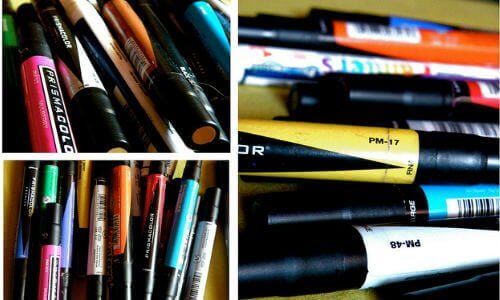 One of the most important things that you can have as an artist is an array of the right tools at your disposal. While I'm certainly no artist, I do know a lot of people who draw and they swear their lives by the Prismacolor brand. We'll be going over a couple of the basic tools that you might want when it comes to drawing the most professional and high quality art that you can.
What you'll need
What you can do
Once you acquire the impressive set of tools, you'll be set for any inspiration that may come your way. Here's a quick rundown of how you can take care of your new tools.
Make sure to store all of your art supplies in a cool, dry area. When it comes to canvases, water can ruin the texture. And especially when it comes to your markers, you don't want them to be in a place where they can get too hot and be destroyed.
Another tip that you can consider when it comes to all of your supplies is to use them in conjunction with one another. The best way that you can use your Prismacolor tools is to make sure that you use them together. The markers bring out the colored pencils and the colored pencils bring out the markers.
The reason why these puppies are so good at bringing out the best color in your art is because of the pigment that they use in the ink. It's very highly concentrated and therefore transfers onto paper very well.
One final tip for using these tools is to take care of them. Treat them well, and they will last you for as long as you can possibly think.
Good luck and have an amazing time with your artwork!